Bluestone Communications proudly promotes a safe and healthy working environment for all of their employees, customers and fellow job-site tradesman by exceeding industry and regulatory standards. To ensure the successful implementation of safety practices, Bluestone Communications employs a multi-tiered safety team functioning at both the regional and corporate levels. 
At the regional level, safety managers identify and implement site-specific safety plans, tailored to individual business operations. The regional safety team works directly with their local project management staff and field electricians to ensure full integration of safety, health and environmental standards.  This process starts with project pre-planning exercises, which are later validated with periodic job-site audits. The safety managers also conduct on-site training programs, maintain safety related records and chair monthly regional safety meetings.  The regional safety teams report directly into Bluestone Communications' corporate safety committee (which is comprised of Bluestone Communications executive management personnel).
With nationally recognized safety certifications and a diversified set of industry experiences, Bluestone Communications' safety team offers the highest and most respected level of problem solving skills. Continuing education and training is provided to all employees and is a value-added function of Bluestone Communications safety program.  Such training allows the Bluestone Communications  safety team to maintain all current training requirements and safety certifications.
Safety Team Organizational Chart
Bluestone Communications has a Corporate Safety Committee, comprised of executive management and leadership. Each Branch Office has a dedicated Safety Professional overseeing all electrical work completed by the Branch Office.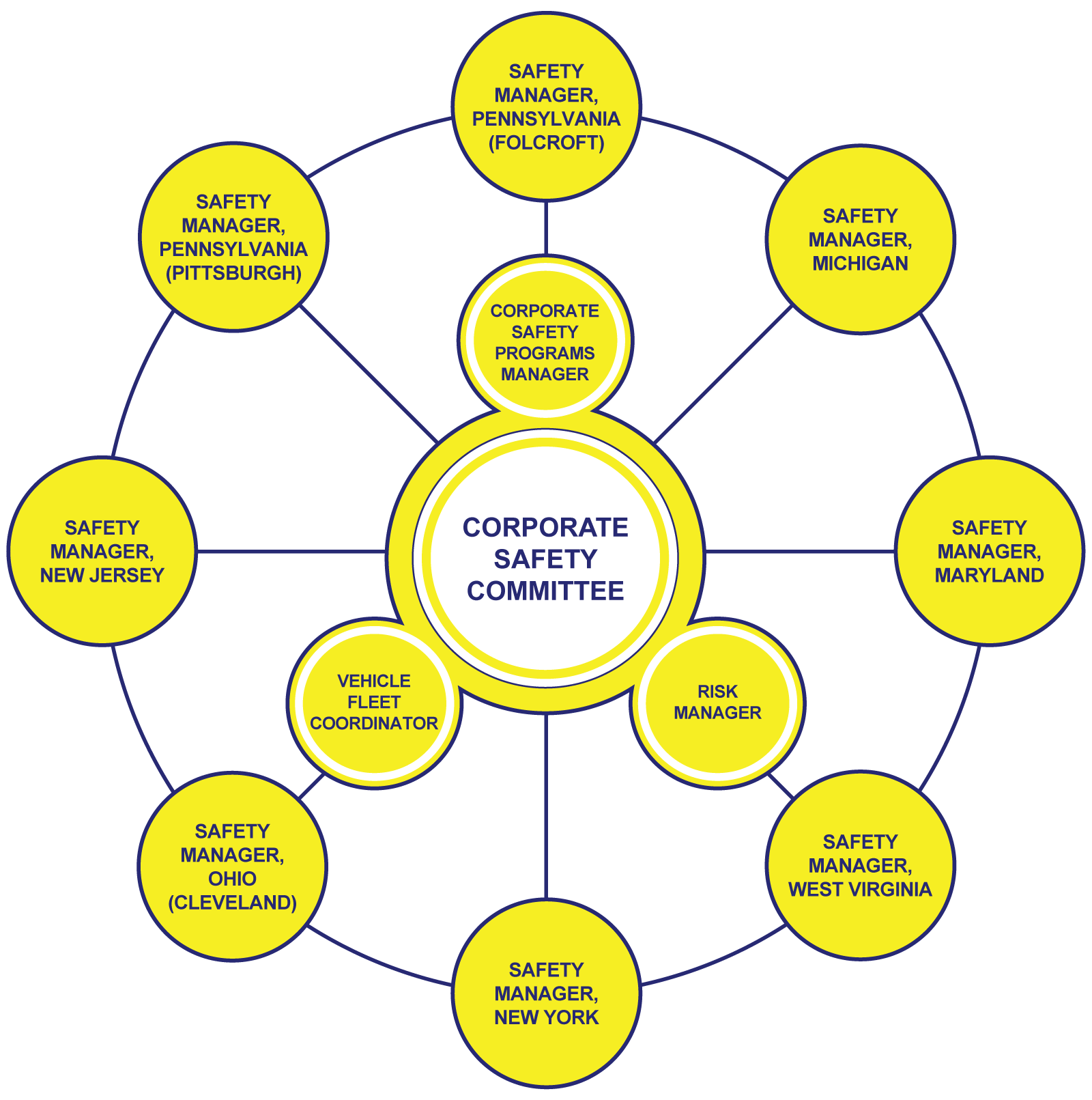 Bluestone Communications worked 525,228 man hours in 2021, and maintained a Total Recordable Incident Rate of .76, and a DART Rating of .38